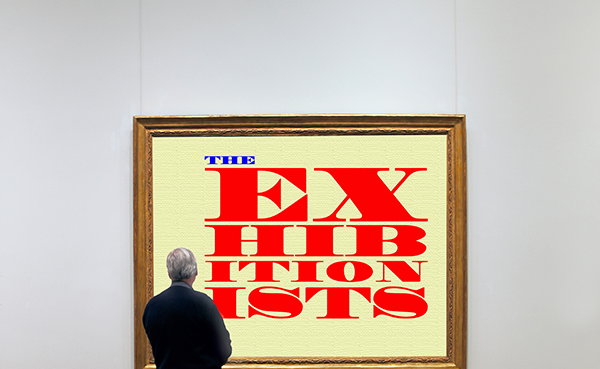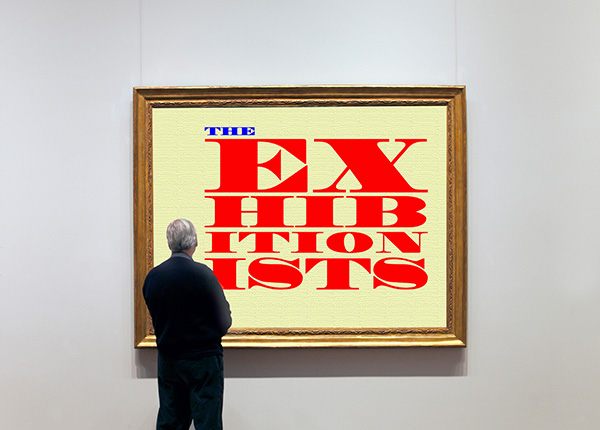 It would be fair to say that the Hollywood Media District has staked its claim as the epicenter of L.A.'s contemporary art scene. Some of the world's most influential art dealers can be found amongst the dozen or so galleries that occupy the BID. Here's our guide to where to go and what you can expect to see when you get there.
CARPENTERS WORKSHOP GALLERY
7070 Santa Monica Boulevard
The Carpenters Workshop Gallery features artwork with a purpose by international artists and designers. Actively involved in the research and production of limited edition works, the gallery's choices are guided by seeking an emotional, artistic, and historical relevance; a relevance that must appear evident.
Current exhibition:
MICHELE LAMY / Turning Tricks
November 17, 2022-January 14, 2023
"Michele Lamy and Danny Minnick reimagine some of Southern California's most iconic skate locations. Turning Tricks honors these historic spots by creating artistic renditions designed to be skated and functional, reclaiming and remembering skateboarding's roots."
***
DIANE ROSENSTEIN GALLERY
831 N. Highland Avenue
Founded in 2012, Diane Rosenstein Gallery is a contemporary fine art gallery located in Hollywood, California. The gallery represents emerging, mid-career, and established artists in all media such as Eleanor Antin, Tim Davis, and David Hicks.
Current exhibition:
LISA BECK / Space-Time
November 12, 2022–January 7, 2023
"Space-time embodies the idea that artworks can function as transcendental objects. Many of Beck's works employ reflective materials such as mylar, mirror, aluminum leaf, metals, and polished acrylic. They look different from different angles as the viewer moves, highlighting the act of perception and providing a glimpse of the flux that is present behind the facade of solidity and continuity of matter. The circle, in all its many references – atoms, stars, cells, voids – is a frequent element in her work."
***
HELEN J GALLERY
929 Cole Avenue
The Helen J Gallery specializes in Asian art and design that embraces Asian culture and the diaspora. Its program aims to promote artists from various geographic locations and diverse backgrounds, foster cross-continental dialogue, and broaden the understanding of Asian culture in the Los Angeles area and beyond. In the summer of 2020, its first 4,500-square-foot exhibition space opened at 929 Cole Avenue in Hollywood.
Current exhibition:
GROUP SHOW / CALArts Postgraduate '22 Group Exhibition
November 5, 2022 – January 21, 2023
"Helen J Gallery and Amy Kahng are pleased to present our CalArts Postgraduate '22 Group Exhibition, which features 27 artists working in painting, sculpture, drawing, video, and multimedia. who materialize these considerations of nonlinear temporalities in their work."
***
JEFFREY DEITCH
925 N. Orange Drive
Any serious collector of contemporary art knows Jeffrey Deitch and his eponymous gallery here in the Media District. Over a 50-year career, he has developed artists like Keith Haring, Jeff Koons, and Jean-Michel Basquiat. He opened his Los Angeles gallery in September 2018.
Current exhibition:
RAMMELLZEE / Gothic Futurism
November 5, 2022–January 14, 2023
"The immersive world of the polyhedric graffiti writer, visual artist, musician, lyricist, performer, fashion designer, innovator and philosopher Rammellzee lands in Los Angeles this November. The exhibition surveys his oeuvre from his graffiti beginnings on the A train in the mid-1970s to his fine arts and performance practice developed over the following three decades."
***
KOHN GALLERY
1227 N. Highland Avenue
Former Flash Art editor Michael Kohn established this namesake gallery in 1985. Since then, it has been the site of numerous historically significant exhibitions like Andy Warhol's Campbell's Soup Boxes in December 1986, which opened just weeks before the artist's untimely death.
Current exhibitions:
ALIA AHMAD /(A Meadow … from a dream)
November 5, 2022 – January 14, 2023
"The first U.S. exhibition of Saudi Arabian-artist Alia Ahmad's work. In (A meadow … from a dream), Ahmad's large-scale paintings pay tribute to her home, the industrial desert city of Riyadh. Her dense terrains take inspiration from aesthetics of unfinished woven textiles, which in turn become sites for the interweaving of process, spatiality, and stimuli."
JINBIN CHEN / Returnees
November 5, 2022 – January 14, 2023
"This will be Chen's inaugural exhibition with the gallery. In Returnees, Chen examines themes of encounter and desire through portraiture of fragmented bodies or subjects rooted in anonymity. Building on the artist's intention to create desire from the everyday, Chen's paintings utilize soft color to blend and romanticize the gap between the ideal and the past."
***
REGEN PROJECTS
6750 Santa Monica Blvd.
Regen Projects was founded in 1989 by Stuart Regen and Shaun Caley Regen in a space in West Hollywood. In 2012, the gallery opened a new space in Hollywood at the corner of Santa Monica Boulevard and Highland Avenue. Architect Michael Maltzan designed the iconic structure. Matthew Barney, Anish Kapoor, and Catherine Opie are among the many artists the gallery currently represents.
Current exhibition:
DANIEL RICHTER / Furor II
November 3, 2022 – December 23, 2022
"Regen Projects presents Furor II, an exhibition of new paintings by German artist Daniel Richter. This marks the artist's fifth solo presentation with the gallery. Richter came to prominence in the 1990s with bold, gestural, colorful, and even psychedelic abstract paintings that gained attention in the wake of Germany's neo-expressionist Junge Wilde generation."
***
TANYA BONAKDAR GALLERY
1010 N Highland Avenue
For two decades, Tanya Bonakdar Gallery has developed a leading contemporary program that now represents more than thirty distinguished artists. Committed to presenting work across all media including painting, drawing, sculpture, installation, photography, and video, the gallery has maintained a rigorous exhibition schedule that features more than ten rotating exhibitions by its artists each year In 2018, Tanya Bonakdar opened its Los Angeles gallery.
Current exhibitions:
NATHALIE DJURBERG & HANS BERG / A Pancake Moon
November 5, 2022 – January 21, 2023
"A Pancake Moon continues the artists' engagement in visualizing complex psychological narratives of contemporary life through sculpture, stop-motion film, sound and immersive installations. Using anthropomorphic objects as a metaphor, the new animation and related sculptures reveal the full range of human emotions: anxiety, ecstasy, horror and joy, with a specific nod to the deeply transformational experience of motherhood."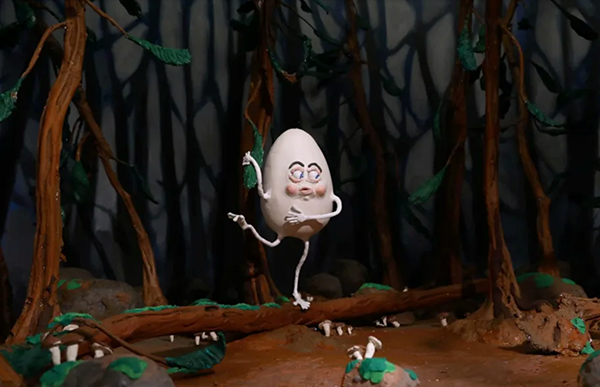 ***
VARIOUS SMALL FIRES
812 N. Highland Avenue
Established in 2012, Various Small Fires (VSF) is a gallery owned and operated by Esther Kim Varet. VSF has presented the Los Angeles debuts of many internationally recognized artists like Liz Magic Laser, Josh Kline, Jesper Just, Billy Al Bengston, and Judith Linhares. In 2014, Johnston MarkLee Architects designed the current VSF building with nearly 5,000 square-feet of exhibition space, including a unique sound corridor for year-round audio art programming.
Current exhibitions:
SZU-HAN HO / The suffering pond
November 12, 2022–January 14, 2023
"The suffering pond is constructed from found frequencies inspired by stories of anti-colonial resistance in Taiwan. Like objects stacked to form a street barricade, the sounds in this piece are stacked to form an interlocking architecture of protection, porosity, and improvisation. Szu-Han Ho's work in performance, sound, and installation explores the relationship between bodies and sites of memory."
LILY WONG / I Will Wade Out
November 12, 2022–January 14, 2023
DONGHOON RHEE / Woman
November 12, 2022–January 14, 2023