To call Highland's newest fitness center just a gym would be to vastly undersell it.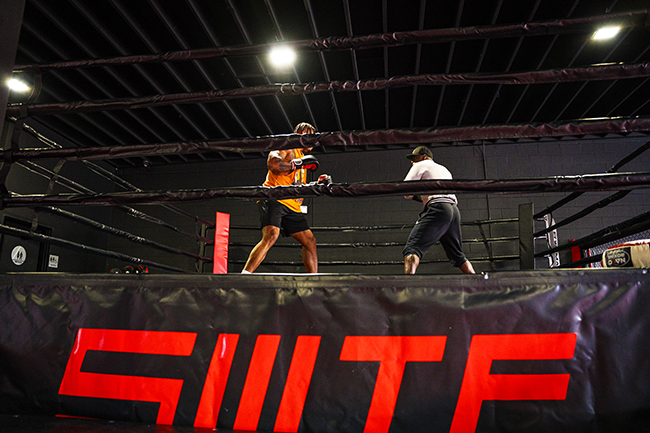 To call Self-Made Training Facility (SMTF) Hollywood just a gym would be to vastly undersell it since the sprawling 10,000-square-foot fitness center located on Highland Avenue offers so much more than that. In addition to a fully stocked weight room for powerlifting and custom-made machines for strength and conditioning, SMTF offers rings for boxing, Muay Thai, MMA, and jiu-jitsu. There's also a hydration bar and retail shop for grabbing 1st Phorm fitness supplements and SLFMD-branded gear.
"Self-Made Training Facility Hollywood is specifically designed for personal trainers and their clients." said owner Chris Alcala. "We allow the trainers to run their business in a clean, organized, spacious, and well-equipped environment." Indeed, SMTF does not offer public memberships. Those who want to work out here will need to hire an affiliated personal trainer to get inside. On the upside, trainers are given 24/7 access to the facility which means you can work at 3 a.m. if you so wish. Alternatively, fitness-minded individuals can sign up for one of SMTF's many trainer-led classes, like those for First Responders, the Limitless Sports Academy for youth, or self-defense training for women.
SMTF is located at 1128 N. Highland Ave. Visit hollywood.selfmadetrainingfacility.com for more information.