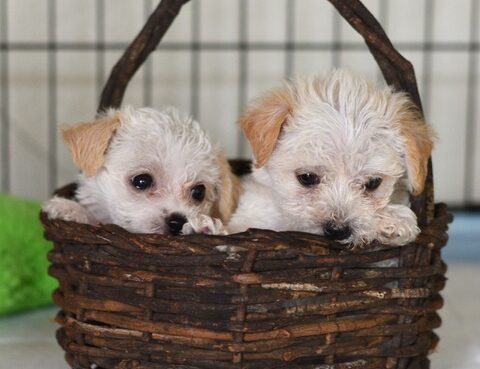 With the Hollywood Media District being home to a wide array of pet focused establishments and services, we have compiled a list of resources for all of your pet's needs.  From daycare facilities with playgrounds to splash play, full-service spa benefits, and retail spots with the most healthy and nutritious treats, it's no wonder your four-legged friend keeps pulling you toward the HMD BID.
DAYCARE / OVERNIGHT
1014 N Highland Ave, Los Angeles, CA
From their 2,500 square foot indoor dog park to their overnight boarding, appropriately called the "Dog Den" – LA Dogworks provides a multitude of services for your four-legged companions.  Allow your dog to get the exercise they need during the day and unwind with their animal friends at night with your pet's preferred entertainment of choice like Animal Planet or movies featuring their favorite dog actors.
1041 N Highland Ave, Los Angeles, CA 90038
For a luxurious, 5-star experience for your beloved furry friend, look no further than D Pet Hotels' flagship location within the Hollywood Media District.  Beyond their grooming, boarding, and training services, they also offer a "D-Chauffeur" – which includes the option of having your pup picked up in style with a Ferrari, Lamborghini Gallardo, Bentley, Porsche or Rolls Royce.
960 N Highland Ave, Los Angeles, CA 90038
Sleep in peace knowing your dog or cat is safe and happy under the watch of the skilled professionals at Wag Hotels. While your pet is cuddling into specialty, plush bedding in their own private, climate controlled room, feel free to eye the "à la carte" menu, offering activities, treats, and extras – like a dog-friendly ice cream sundae (peanut butter ice cream containing honey, vanilla yogurt & bananas, topped with sprinkled cookies) or a "Sunset Social" (an evening playgroup session for your high energy pup!)
VETERINARY CARE / HOSPITALS
6455 Santa Monica Blvd, Los Angeles, CA 90038
Providing excellent care for your pets, the Veterinary Care Center is a full-service vet providing services from microchipping to orthopedic surgery and everything in between.  With an in-house pharmacy and highly educated staff, guidance on the nutrition and long-term health of your pet is top priority.
825 N Cahuenga Blvd, Los Angeles, CA 90038
A family owned and operated practice that offers all the necessary health services for your pets.  From a therapeutic laser that reduces inflammation to digital and dental x-rays, your pet is sure to be provided top care throughout all the stages of their life.
Metropolitan Animal Specialty Hospital
6565 Santa Monica Blvd, Los Angeles, CA 90038
For 24/7 emergency and critical care for your pet, MASH is a guaranteed safe bet for all hours of the day into the night.  With a wide range of staff experienced in Cardiology, Dermatology, Oncology, Ophthalmology, Dentistry and Nutrition, MASH also provides resources for found strays and/or wild animals.
RETAIL / GROOMING
6063 Melrose Ave, Los Angeles, CA 90038
A neighborhood staple with a front facing parking lot, Healthy Spot's location in the BID makes it easy for quick and seamless food pick-up's and dog drop offs.  Offering an array of services beyond their retail section, your pup has access to dog grooming, small dog daycare, obedience training, and general dental ass