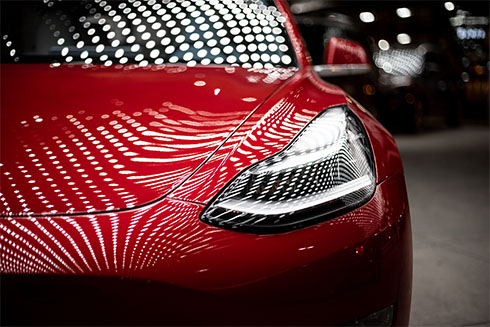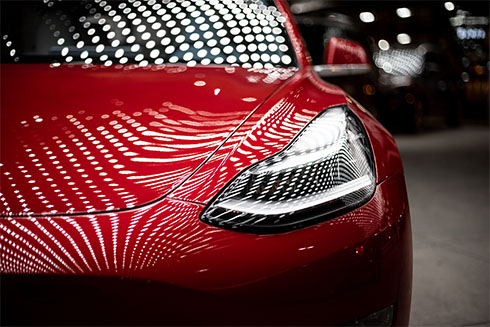 According to electrek.co — a news site that tracks the transition from gas to electric transportation—automaker Tesla has filed plans to build a 29-stall supercharger and diner/drive-in theater at 7001 Santa Monica Boulevard, currently the location of the Shakey's Pizza Parlor.
The plans, if enacted, would see the Shakey's demolished to make room for a new two-story structure and expanded parking lot. The building's ground floor will include a kitchen and bar area with indoor and outdoor seating. Upstairs, guests will find an outdoor rooftop bar and theater-style seating that looks out at a pair of screens in the parking lot. The supercharger stalls will also be in the parking lot and vehicles using any of the stalls will be able to order carhop dining service.
The drive-in theater will screen short, half-hour films (the approximate time it takes to eat a meal and charge a vehicle.) Tesla has asked the city to allow the site to be open 24-hours (although the theater may be operational from 7 a.m .to 11 p.m. only).
No date has been given on when Tesla might break ground on the complex. Plans were previously submitted in the city of Santa Monica for a similar project but did not move forward.