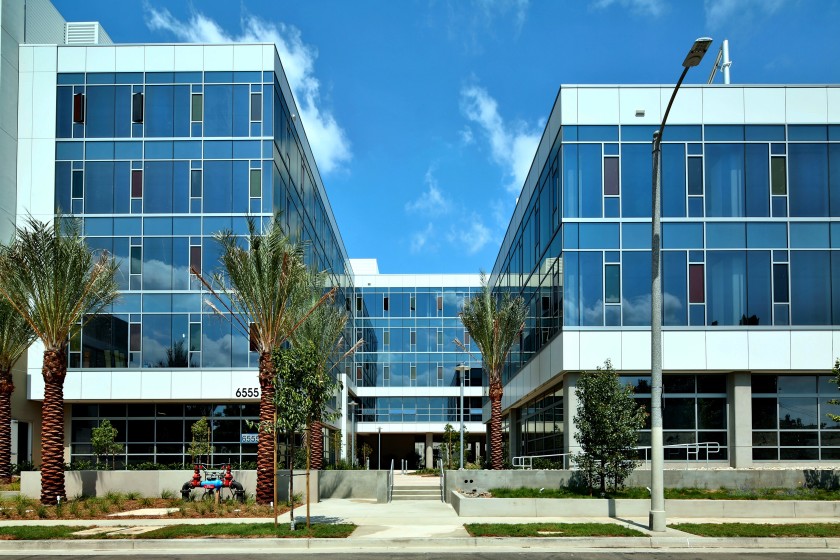 Holding fast to the Hollywood Media District's history of being a focal point for post-production and entertainment-driven companies, the recent sale of 959 Seward further exemplifies the buoyancy of these creative industries as they continue to flow despite the difficulties associated with COVID-19.
According to a recent report in the Los Angeles Times, 959 Seward sold for $186 million to movie producer, Russel Geyser, and real estate developer, LPC West. The 261, 000-square-foot office campus is complete with high ceilings and large courtyards; and is home to several entertainment industry tenants such as Broad Green, Picture Head, and Bold Films.
Sitting across from Sunset Las Palmas Studios, the building was completed in 2015 by Los Angeles developer, Jerry Snyder, who passed away in May of last year. The campus is the first property of Snyder's company, J.H. Snyder Co., to be sold since his passing.
Read more via the Los Angeles Times.
https://www.latimes.com/business/story/2020-12-30/hollywood-office-campus-sold-russell-geyser-lpc-west
Photo credit: (Zach Lipp / LPC West).