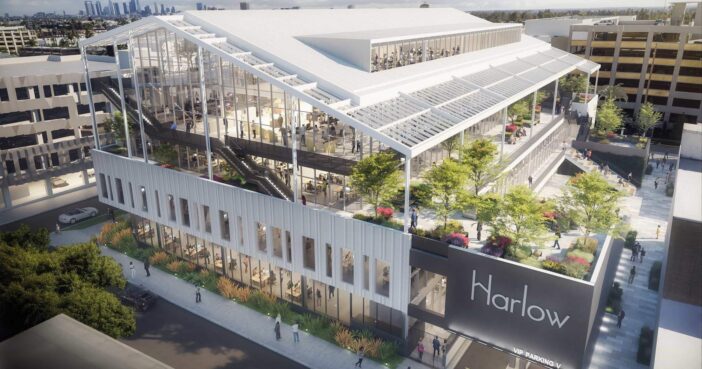 The Los Angeles based commercial real-estate agency, Hudson Pacific Properties, has just completed construction of The Harlow, a cutting-edge workspace for creators and innovators in digital, television and film production. This new 5-story, 128 square-foot office building is located within the Hollywood Media District at Sunset Las Palmas Studios, at the northwest corner of Seward & Romaine.
Ideal for single tenants, or groups of four, the Harlow's open floor plan is complete with multiple levels of terrace decks and staircases – devised by the multi-disciplinary, LA based design firm, Rios. The greenhouse inspired structure is complete with steel frames and high ceilings, with several outdoor collaborative workspaces, forging an environment conducive for creative and collaborative work.
Hudson Pacific Properties is responsible for developing similarly inventive headquarters for entertainment companies such as Netflix, Technicolor, and Riot Games. Leading a commitment for Hollywood's revival, The Harlow brings a contemporary, fresh take on the infrastructure of studio lots and production houses, while paying homage to the historic nature of the neighborhood.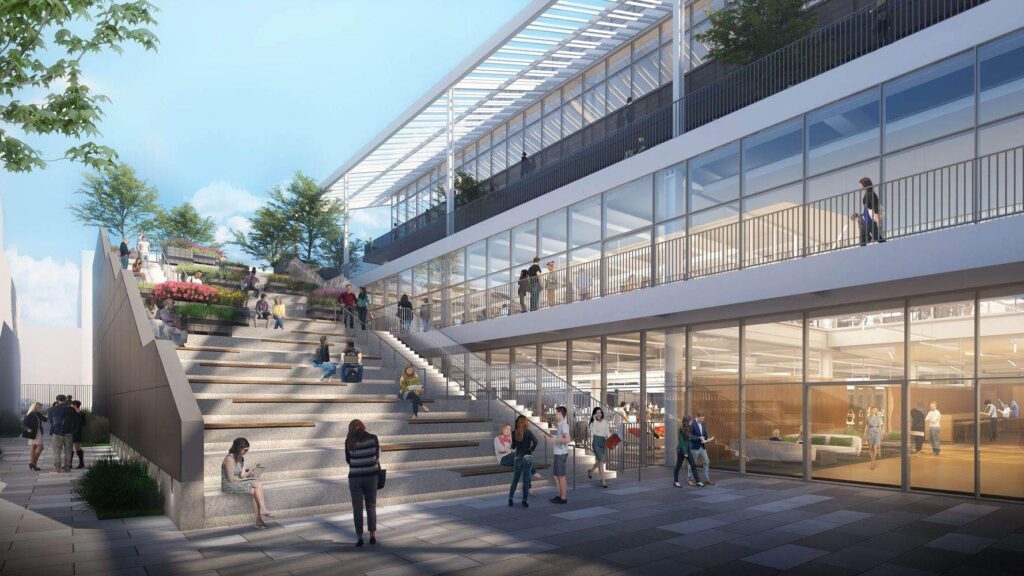 Courtesy of Shimahara Visual: http://shimaharavisual.com