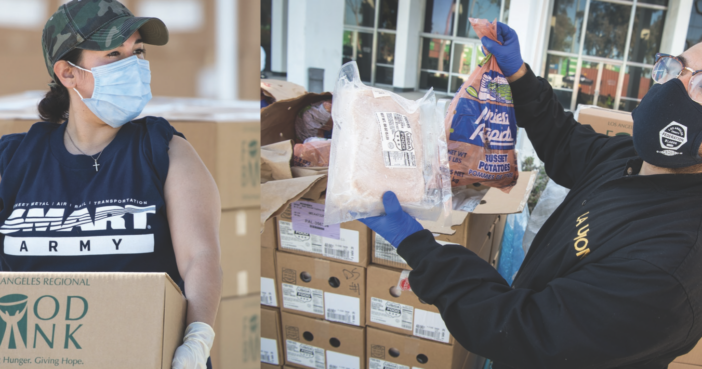 FREE FOOD FOR YOUR FAMILY. Friday, February 5th (9am-12pm) at the Hollywood Bowl (2301 N Highland Ave, Los Angeles, CA 90068.) A drive-through event providing family-size boxes (three 20 pound boxes) of free food for two weeks (meat, vegetables, fruits, and more!). No eligibility requirements and open to all! Brought to you by the Los Angeles Regional Food Bank, the County of Los Angeles, and the Office of Supervisor Sheila Kuehl. When you arrive, please follow posted signs to the pickup area. Find out about additional free food resources. https://covid19.lacounty.gov/food/
Due to COVID-19 and for your health and wellbeing, please be sure to bring a face covering for you and any other passengers in your vehicle.
Unfortunately, this event will be unable to accommodate walk-ups. All participants must remain within their cars during pick-up.