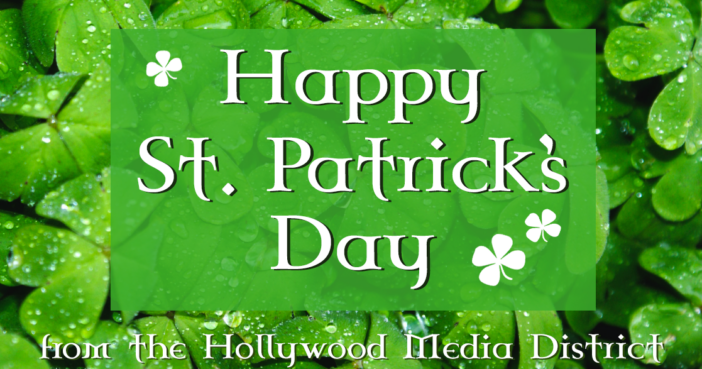 This year, on St. Patrick's Day, we reflect on how far we have come considering the events of last March when St. Patrick's day was cancelled.   This year we celebrate the hope we have for the future. Below are just a few ways you can celebrate St. Patrick's Day in the Hollywood Media District this year.
The Cat & Fiddle is celebrating St. Patrick's Day for the entire month of March with corned beef, sauteed cabbage, and purple kale with carrot mash and/or corned beef sliders. Enjoy with a pint of Guinness on their lovely outdoor patio (3/17 dine-in is on a first come/first served basis), or for takeaway which you can order online here. 
For a little extra luck this year, Trejo's is offering several St. Patrick's Day themed donuts for the pot o' gold holiday – like their glazed donut topped with Lucky Charms.  Trejo's is open daily from 7 AM to 4 PM, or you can order exclusively through Uber Eats to receive FREE delivery for the entire month of March.
Put on your favorite green sweater for your vaccination appointment.  Click here to fill out a CD-13 COVID-19 Vaccination Interest Form – and keep checking here for updates re: eligibility, availability, and locations.
Keep the luck alive all year round by planting your very own shamrock plant at home.  Head over to Anawalt Lumber for all the supplies you need – and maybe pick up a few tips and tricks while you're at it.